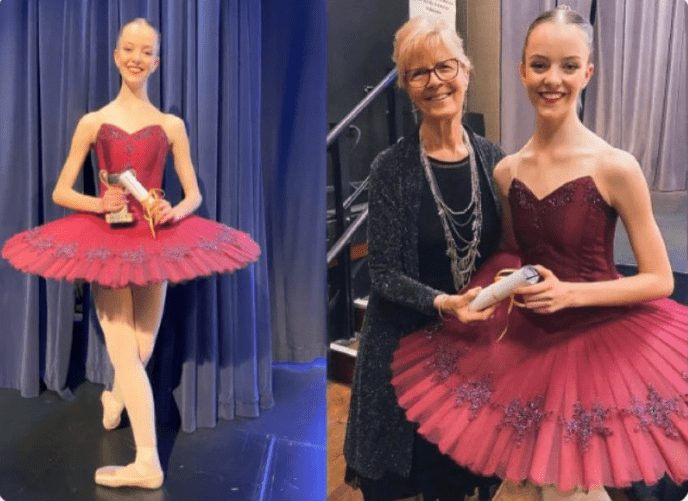 Livvy Hayes – Winner
Dear Lynne and Lynne
I wanted to write you an email to say how delighted I am to have been awarded the Senior Bursary 2022 and to let you know what I have put my prize money towards.
Once I have completed my GCSE's this May I will be joining Central School of Ballet in September to study on their foundation degree in professional dance and performance. I have decided to use my £300 bursary to pay for my uniform at Central Ballet School and I am so grateful to be able to do this.
I wanted to thank Slough Festival for all they have done for me throughout the years. I have been competing at Slough since I was in the A section and have enjoyed every moment of being part of the Festival, it has taught me so much. I wanted the thank the whole Slough Team for being such a friendly and kind team! Thank You all SO much!
Lots of Love
Livvy xxx